What can you do with a Law Degree? Besides being a lawyer, you can work as a law lecturer. Teaching law is an honourable profession because it cultivates and brings out the best of a lawyer. To be a law lecturer, you must at least have a LOM. If teaching and doing research does not bore you and considered as your passion, please go ahead because being a lecturer has to do many research before tutoring law students. Being a lecturer, you are given a lot of opportunities to write and publish articles, books and more.
Everyone has to take CLP in order to be the "qualifying person" in the legal profession act. To those that does not have CLP, they can go to some special practices as an alternative way. The duration for CLP is two years. While waiting for LPQB to recognise the law degree, it is better to go for CLP. Even at the end, the LPQB still does not recognise the law degree, at least you are still in the right path in the law studies and gain some knowledge about legal profession.
Fresh graduated specially from local university do get hired by AG Chamber even that have not been called to Malaysia Bar or own a CLP.
To work in a law firm as legal advisor or contract drafting, the law firm does not require you to have CLP, but in reality and for clients of company, they would prefer people who had experienced and worked in law firm.
Click HERE to View Entire Webinar Replay and get all notes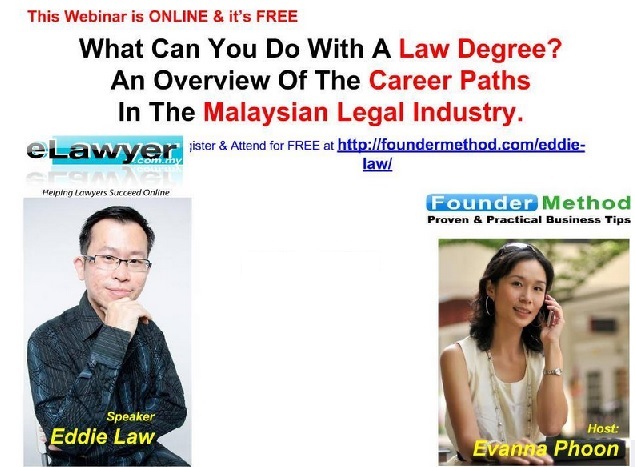 If you enjoyed this article, subscribe to our email list to get FREE email updates on free webinars or tips