TIM Ferriss's book "4 hours work week " … page 21 inspired me to look for virtual staffs to work for me. If you scroll down, I have pictures of my hundreds of virtual staffs,
Scroll down further go get my FREE Video Preview on the Training Series that I've be covering step by step on how to set up a system to allow you to work 4 hours a week
Tim's advice in his book (on page 21) was
OLD way: To be the BOSS instead of being employee, to be in-charge … Evanna's comment: man, good luck boss, managing staffs nowadays are a major headache and time consuming … vomiting blood might be part of your daily routine if you are the BOSSS
NEW way: To be neither the BOSS or the Employee, but be the OWNER. To own the trains and have someone else ensure they run on time … Evanna's comment: I used Tim's teaching and experimented in my own work … it can be done is just that no one in Malaysia is teaching you this, but I am sharing this with you for FREE … 😀
Since last year until today, I have managed more than hundreds of virtual staffs, leading and driving them to produce what I want … So, the question to most people is, "How did Evanna manage all the hundreds of virtual staffs without spending much time on managing them but ensure that they deliver ?"  The key is to develop a system to allow you to be Productively Lazy … OK … How to be speedy and productive in getting your job done …
Most common time consuming task of any entrepreneur or manager is networking, customer services, training successor, managing staffs and dealing with business associates … What I did was I took time to build a system so that it requires less time from me to get the job done …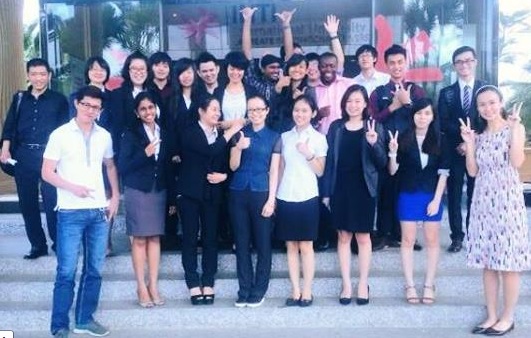 Basically, I am have successfully experimented with my hundreds of virtual staffs to see whether my concept work …  I only work 4 hours a day … sometime, I work 2 hours a day and spend most of my time engaging in personal dreams and hobby like dancing, learning flower arrangement, chinese calligraphy etc … 
this is how I see things now and the future … 
The key is to focus on being Productive instead of Being Busy … by Tim Ferriss book "4 hours work week " .. 
if a task is repetitive (say for 10 times a year) and requires 10 hours to complete. what normal people do is to to complete a task in 10 hours x 10 times = 100 hours of their time per year on the 10 tasks
if you pass the same task to Evanna, I will use 9 hours 50 mins to slowly figure out how to create a lazy productive system and then use only 10 minutes to "gao dim" the task … thus, I only spend 10 Hours + 10 mins (9 times) = 11 hours and 30 minutes per year on the 10 tasks
Massive Time saved by  me per year is 100 hours – (11 hours and 30 mins) = 89 hours and 30 minutes
Just because everyone else uses 100 hours, your seniors, your peers, uses 100 hours to complete, doesn't mean you have to follow their footsteps … Sit back & think think think of a way to create "short cuts" while maintaining the same or higher quality of your work …
OK now … I've created 89 hours and 30 minutes of FREE TIME … and TIME is MONEY … what I do with all these time ?I will fill up my time with more NOT work stuffs, but instead, I choose to do what I love doing …
If you like to work, make more money and choose to work with the remaining time , feel free to do so ya ? … as long as that is the activity you really passionately love doing … 😀
Getting Work Done FAST and Being Productive enables me to be lazy …. I spend most of my time in what I really love doing – dancing, ikebana flower arrangement, Chinese calligraphy, pottery and whatever activities that excites me …
The key is to focus on being Productive instead of Being Busy … 
Take 9 mins to View this video to learn how to cut 100 hours of unproductive time… I will be starting a FREE training series to all of you to train you to be productively lazy 😀
The great things about me having virtual staffs are :-
I don't need to spend time, effort & money on company trips or relationship building events that are time consuming
this is the deal I tell my virtual staffs, the staffs are motivated to work for me because I tell them that I provide the platform for them to learn directly from me to improve themselves. After they learn from me about productivity, they can quit and start up their own business or bring their knowledge and work for other people …
The virtual staffs work for me because they have a clear direction & I am available to assist them whenever they need help …
What I do is I based on Tim Ferriss's "4-Hours Work Week", then try out & experiment with his teachings. Here is what I am going to train you all for FREE … I am working "4-Hours A Day" but I hope to reach Tim's status of  working only "4-Hours A Week" … Let's do it together ya ?
Pre-requisite: There's no point of being productive by yourself because you'll be working with your colleagues, team mates, business partners etc … So, I strongly suggest you to forward this post to them, so that they also get trained on how to be productive … If everyone around you is productive and efficient , chances of you vomiting blood while dealing with them will be much less :p
I can not guarantee that I'll post every week, I'll try to post regularly … so, check out my email after you've subscribe to be on my mailing list
Module #1: Mindset to cultivate in order to achieve "productively lazy" status like Evanna
Module #2: Setting Up the Main System of Laziness with FREE Tools – Google Sites (create page and what to put in your site)
Module #3: Setting  Up your "Charlie's Angel Instruction Video" with FREE Tools – Google Hangout On Air , Upload to Youtube & Embed to your google site
Module #4: Setting Up Your "Big Brother Task List & Monitoring System" to your staffs by Embedding Google Spreadsheet & Google Calendar
Module #5: Setting Up a Common Document Area to allow your staffs to be all on the same page, no miscommunication
Module #6: Setting Up a Self Service Counter for your staffs with Google Forms (this works if you have 10 staffs or 100,000 staffs, it's a miracle if you learn how to use it like how I do)
Module #7: Setting Up the Structure of Your Meeting so that your staffs won't waste your time telling stories during Meeting – Google Presentation
Module #8: Passing Your Lazy System and Instruction Effectively – Facebook Group … So that you focus on thinking & talking, your staffs focus on delivering your work …
Module #9: Ensure regular engagement "ONLINE" … Plan your time to engage your staffs online to help them stay motivated …
I learn the tips and skills from Tim Ferriss … So, if you want to learn more please buy a copy of Tim Ferriss book "4-Hours Work Week" to get inspiration
Thank you for talking time to read my post … 🙂
ALL of FounderMethod's LIVE Webinar will remain FREE for PUBLIC … Do Forward this post and share FounderMethod website to your friends if you want them to learn about doing business in Malaysia the "online and easiest way"
If you enjoyed this article, subscribe to our email list to get FREE email updates on free webinars or tips